WE'RE MARBLE MAVENS
WE'RE AHLUWALIA MARBLES
in pursuit
of perfection ...
AS EVERY STONE IS
AN ENIGMA, A TIMELESS SAGA,
PERFECT IN ALL IT'S
IMPERFECTIONS. STONE CONNOISSEURS
WITH A LEGACY OF THREE GENERATIONS
An evolving company, consistently endeavouring to
OUR COMPANY ON
A Firm
Foundation
Our innovation & processes deliver high strength stone slabs 
that not only offer maximum finish & extended durability, but also guarantee 
hassle free applications & handling, throughout the installation process.
COUNTRIES
WE EXPLORE TO HANDPICK
NOTHING BUT THE BEST OF
HIDDEN TREASURES
METRIC TONNES
OF STONE BLOCKS
PROCESSED
EVERY MONTH
VARIETY OF STONES,
DRAMATIC TEXTURES
TO ENHANCE YOUR
LIFESTYLE
MILLION SQUARE FEET
OF READYSTOCKS AT OUR
SPRAWLING STOCKYARDS
ACROSS LOCATIONS

Our Clients. Our Testimony.
Our clients describe us as passionate marble mavens
with an exotic taste for rare beauty, that's luxurious.
Over the last 48 years, team Ahluwalia Marbles, have excelled the art of curating – rare & exotic stones; for the discerning customers who indulge in a life on a higher plane, living an exquisitely modern lifestyle, embedded in the timeless era.
Effective Conversion Rate (2020)
0

%

VARIETY OF STONES
TO CHOOSE FROM

SHADES & TONES
TO CHOOSE FROM
Testimonials
What our clients
say about us.
"Team Ahluwalia Marbles, is always spot-on be it for their quality, quantity and delivery timelines. Their being high on integrity is the only reason, they are the most preferred vendor for mankind group."
"Providing the most apt stone solutions, for all our design challenges; in today's dynamic and ever changing market makes, Ahluwalia Marbles the best. I wish the best for all the upcoming projects... as always."
"Thank you again for a pleasant, informative, and efficient visit to your showroom. Your knowledge, patience, eagerness to help, and courtesy everytime, makes it really convenient for me and my clients."
Architect —
Zafar Chaudhary
Habitat Architects
Featured Stories
What's new?
We embrace our new identity
Meet us to experience the new energy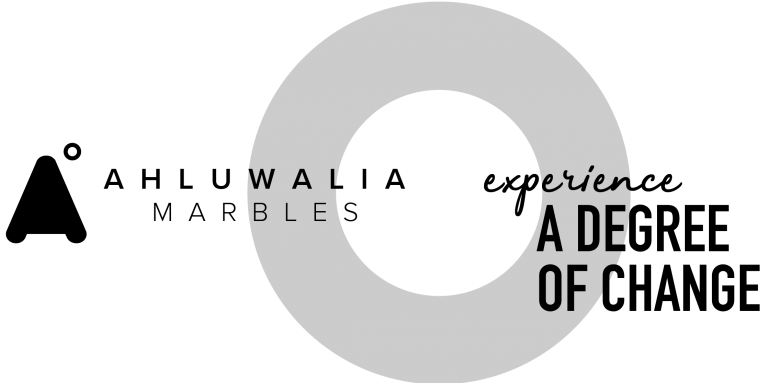 Let's Collaborate
Got a Project
Do let us know.